Just a reminder to get out and vote today!

July Update from RSU 3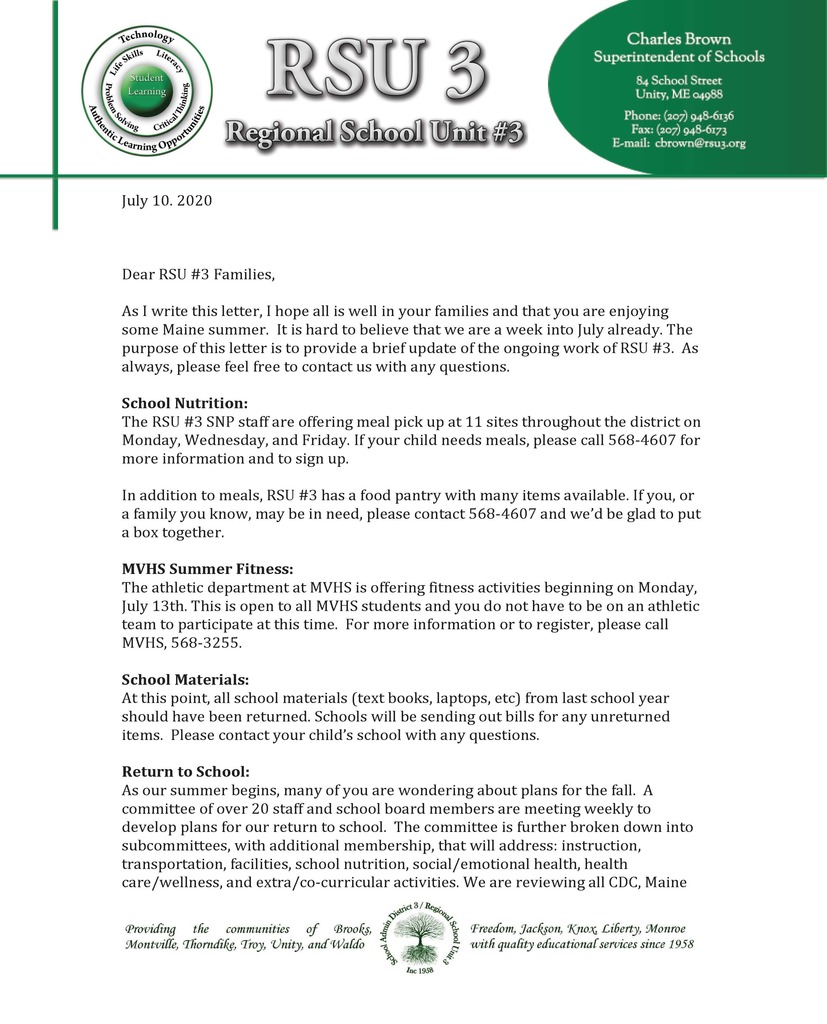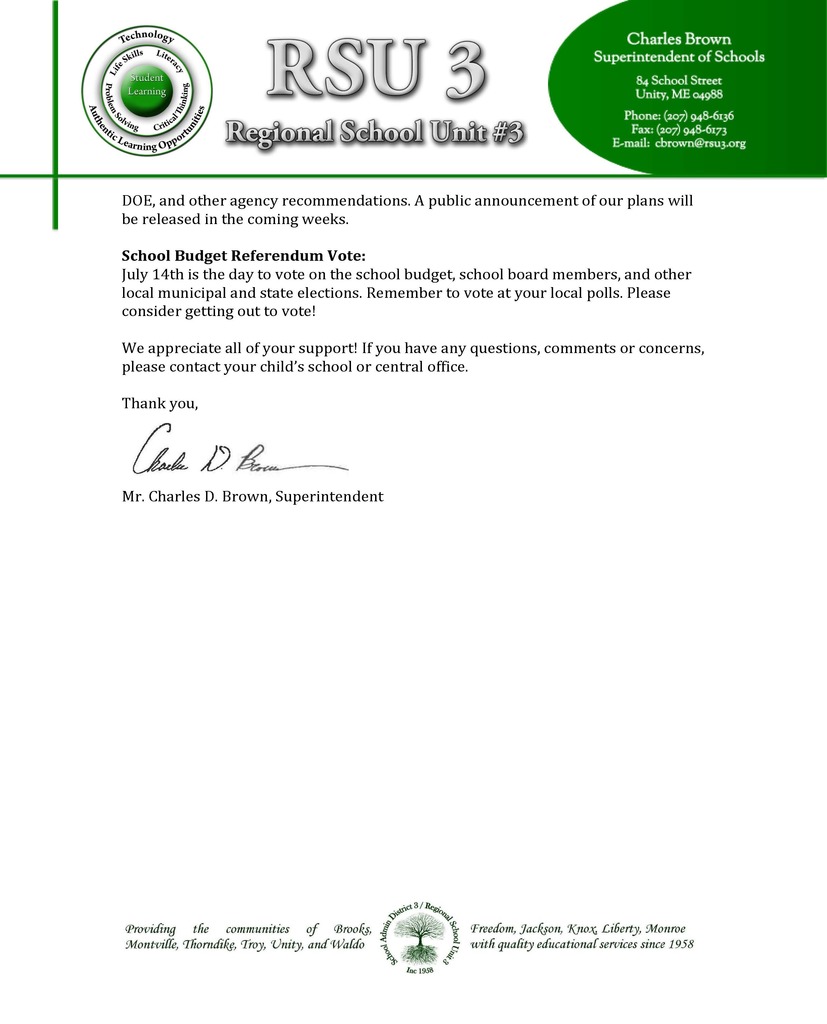 Happy 4th of July from RSU #3! Wishing you all the best!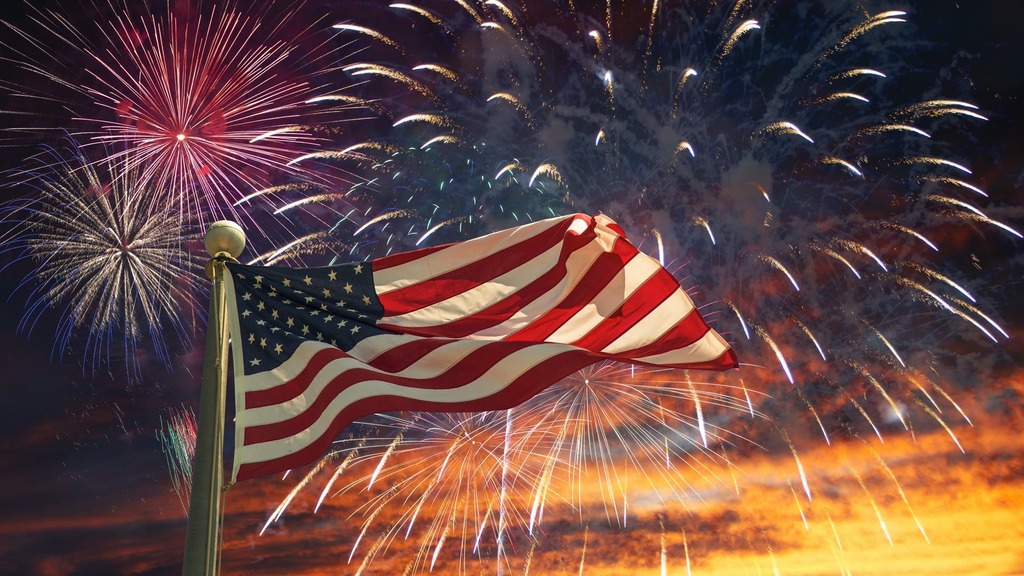 Just a reminder that there will be a Class of 2020 Parade on Saturday, June 13th at 10am. The parade begins at the Unity FD and ends at the Depot Store. Come out and show your support for the Class of 2020. As always, please respect social distancing!