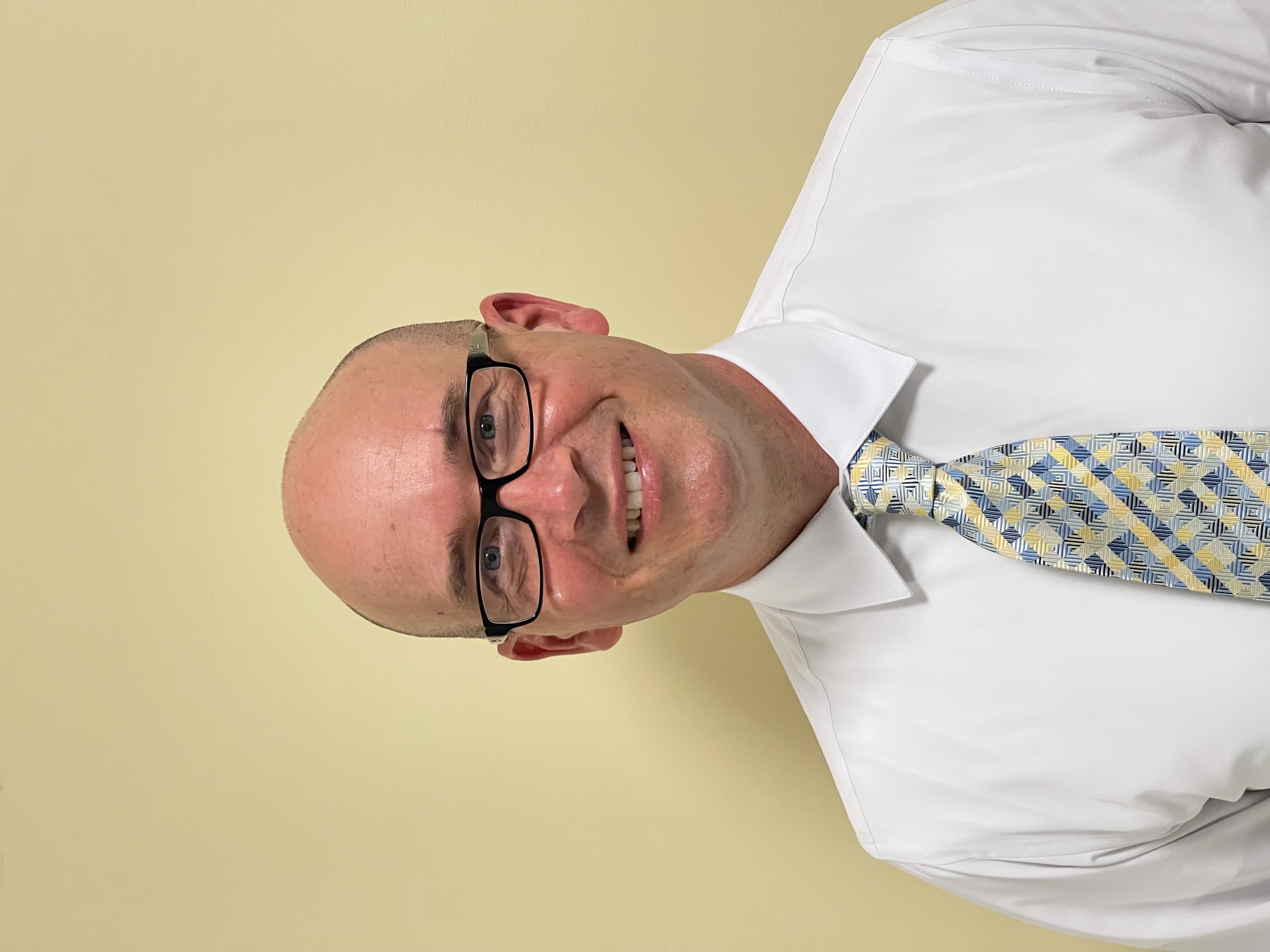 MEET THE PRINCIPAL
Thomas Gray
It is my pleasure and honor to greet you as Principal of Mount View High School.
I come to Mount View after 24 years as a high school Social Studies teacher, Gifted and Talented Program Coordinator, Cross Country and Track coach, Drama Director, and Teacher Mentor at Camden Hills Regional High School. I am thrilled to join the RSU 3 community, which feels like a perfect fit.
I grew up in Newark, Delaware, and earned my BA in History from the University of Delaware in 1995. While doing a play there (Thornton Wilder's The Skin of Our Teeth– I played a dinosaur), I met a wonderful woman who had grown up on the Halldale Rd. in Montville, Maine (she played the lead), and shortly after college, we moved back to Maine together, got married, and started a family. Shortly after our first of three children was born, I started work as an Ed. Tech. at Enfield Station School in Enfield, Maine, working as a one-to-one aide with elementary school children who had severe difficulties in school due to the trauma they had experienced. This work convinced me that education was the right career path for me, and I completed my Master of Arts in Teaching degree at UMO in 1998. Immediately after this, I started teaching in the Camden school system, first as an 8th grade Social Studies teacher, and then as a high school Social Studies teacher. While teaching, I earned two more Master's degrees (MA History, UMO, 2013; and MSEd. School Administration, 2022, St. Joseph's College of Maine), as well as a special certificate in Gifted/Talented Education (UMF, 2016). I tend to be an insatiable learner, and I'm always looking for the next step in my own growth.
As Principal, I am conscious that schools are primarily about relationships. The school is not the building, although we do have a wonderful building in which to come together as learners. The building HOUSES the school, but the people ARE the school. WE are the school. The strength and resilience of the school will always be directly proportional to the strength and resilience of our relationships. They are one and the same. With this in mind, I invite you to contact me with concerns, questions, encouragement, praise for our staff or students, or insights that will help us grow. Thank you for your investment in our learning community! I look forward to our work together.