Students in Ms. Adams 4th grade class were very engaged in a virtual tour of several countries around the world, as part of their ongoing studies of different cultures. They are learning many interesting things in their quest to discover similarities and differences between their own culture and the cultures of others around the world.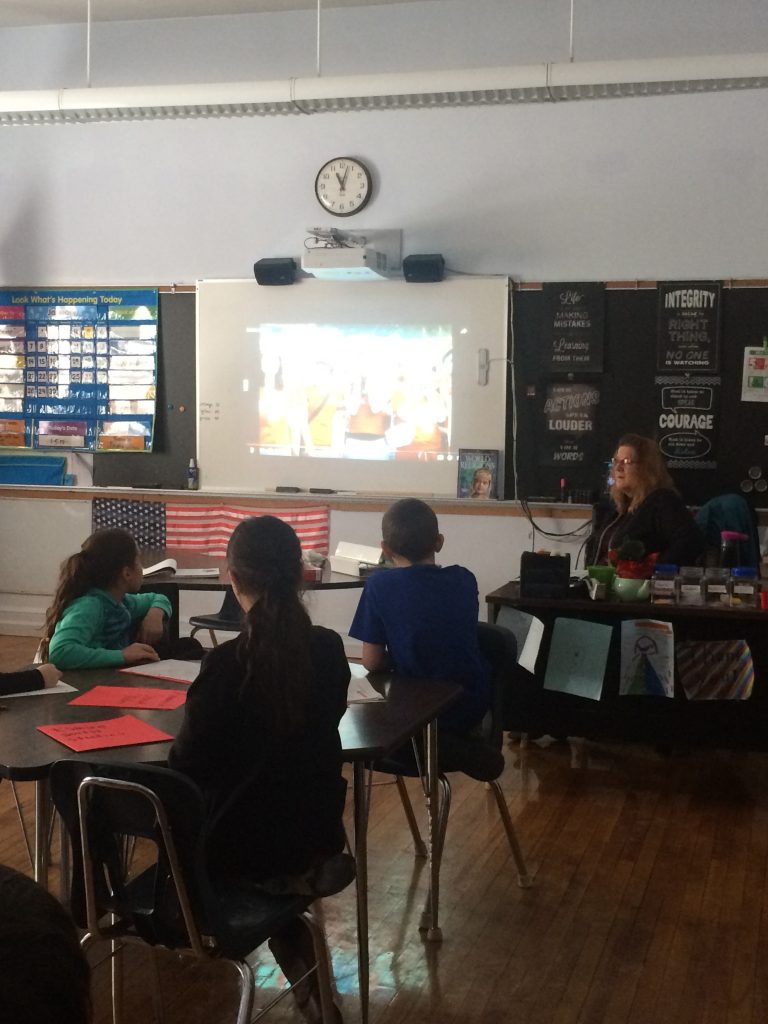 Walker and Morse students meet Governor LePage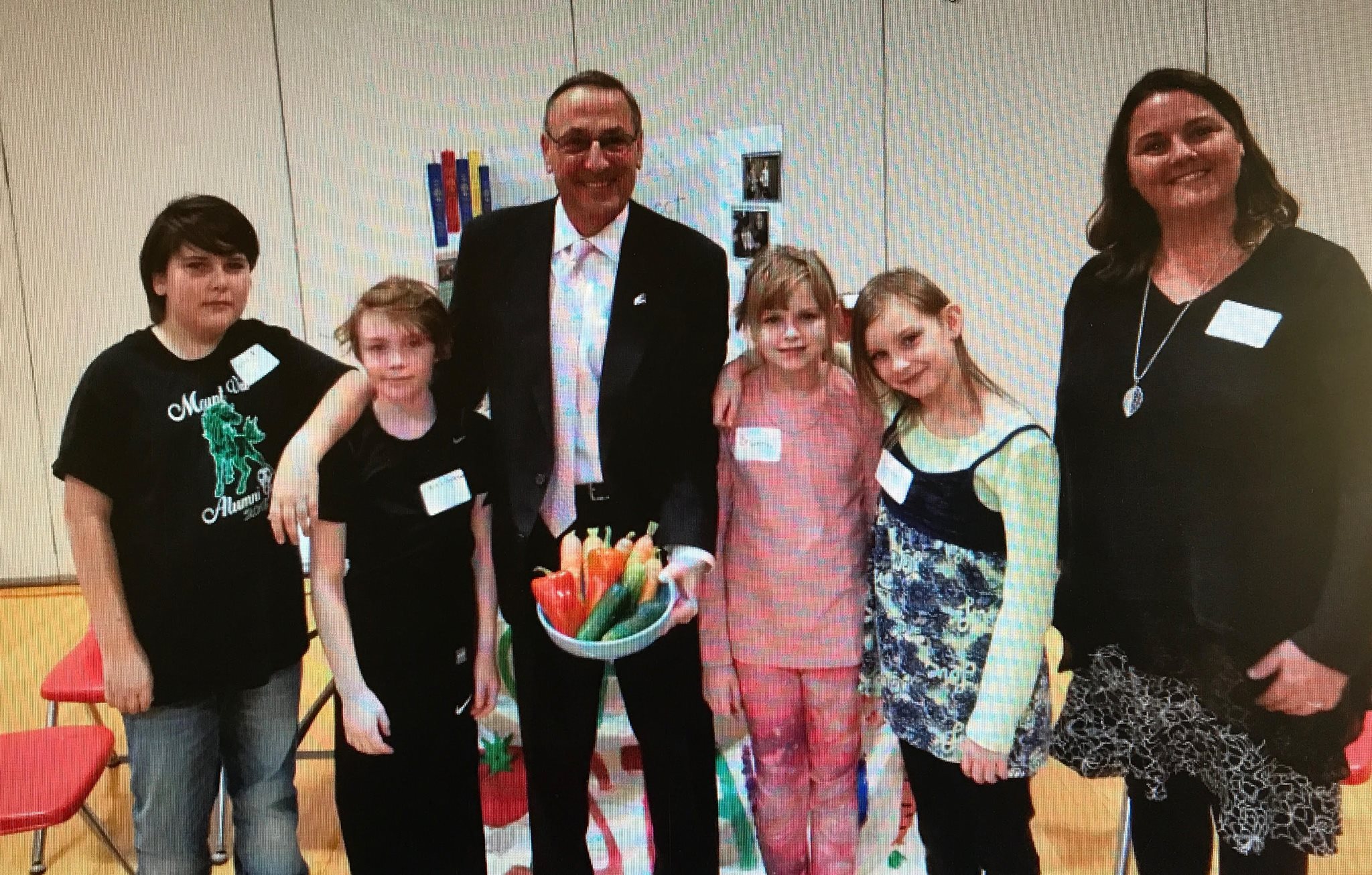 On Thursday, November 9th, students from Morse Memorial School and Walker School represented RSU 3's elementary school garden program at the "Great Things Happen in our Public Schools!" event at Cony High School in Augusta. This interactive event, sponsored by the Kennebec Valley Superintendents Association, allowed students and teachers to showcase some of the excellent programs in our schools. Our students did an outstanding job teaching the public, including legislators, superintendents, and even Governor LePage, about our garden program and how we integrate learning targets into our agricultural studies. Congratulations on a job well done!
Our Walker Gardens won 5 ribbons at this year's Common Ground Fair!!
Last Updated on November 30th, 2017
We are very excited to let everyone see the vegetables that we won ribbons for, that are grown here at Walker School, in our very own greenhouse and outside garden beds. We are very proud of our (3) first place, (1) second place and (1) third place ribbons!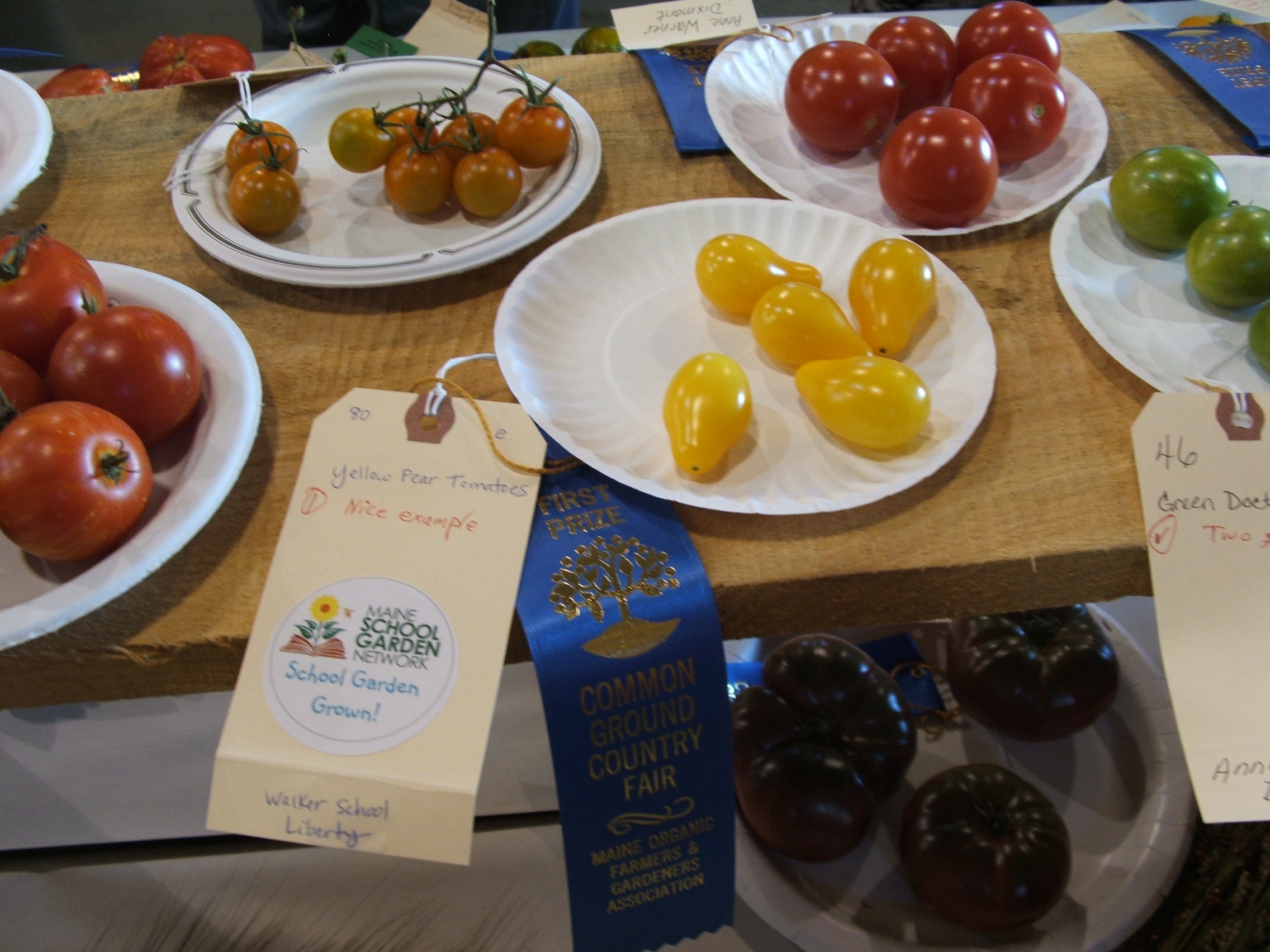 Final Community Meal of the Year at Walker School
The Garden Committee and FoodCorps Service Member Carolyn Wason (Miss Carolyn) presented their final of three community meals this week. With over fifty people in attendance it was clearly a success. The dinner was followed by a presentation by Mrs. Clark and Barbara Rehymeyer, Ivan Davis Library librarian, about what families can do over the summer to keep young minds nubile and engaged.